Furi is a character action game in which you fight only bosses.
Description
Fight your way free in The Gamebaker's frenzied all-boss fighter, and discover what's waiting behind the last gate. Furi is all about the tension of one-on-one fights against deadly adversaries. It's an intense, ultra-responsive game with a unique mix of fast-paced sword fighting and dual-stick shooting. Each of the formidable guardians —designed by Afro Samurai creator Takashi Okazaki— has a unique and surprising combat style that requires focus and skill to defeat. The high-energy action gets a boost from an explosive soundtrack composed by electro musicians Carpenter Brut, Danger, The Toxic Avenger, Lorn, Scattle, Waveshaper and Kn1ght.
History
Furi has been inspired by Japanese games such as No More Heroes, Metal Gear Solid and Godhand, and is the result of my desire to capture the combined moment of fright, passion and adrenaline you feel when in a fight. Furi is a skill-based game. The diversity of opponents and attack patterns is there to make the player refine his or her skills and get better and better, instead of increasing the character's stats or his weapons. Ultimately, feeling your skills improve, as a player, is what feels best in a video game.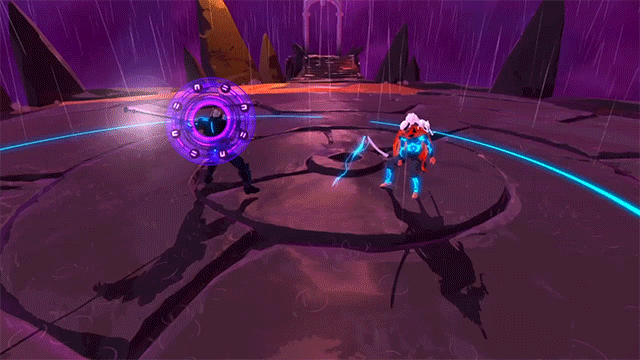 Its use of both shoot'em up and beat'em up mechanics is totally unique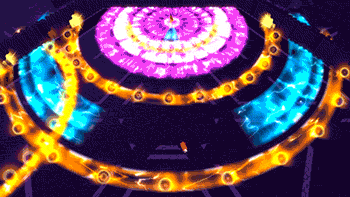 Features
You can slash with your sword, shoot with your gun, dodge and parry. That's about it.
You can also charge the slash attack, the gun shot and the dodge.
Once you've got that, you can play!
There's no limit to how much you can improve, it's simple and deep.
The challenges are based on a simple formula: get warned – react – punish.
The depth comes from the differences between the guardians. It's about how you play a few moves differently to beat a different opponent.
Get Original soundtrack here
Tee-shirts, posters, vinyl collector edition of the soundtrack available on furi.hitpoint.tv